Stephen Ministry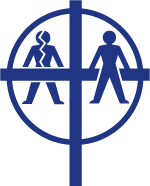 Going through a tough time right now? Are you craving Christian guidance and fellowship, but you aren't sure anyone will understand what you're going through?
In Stephen Ministry congregations, lay caregivers (called Stephen Ministers) provide one-to-one Christian care to the bereaved, hospitalized, terminally ill, separated, divorced, unemployed, relocated, and others facing a crisis or life challenge.
Stephen Ministry helps pastors and congregations provide quality caring ministry for as long as people need it.
Some blessings you can experience by talking with a Stephen Minister:
Receive quality, Christ-centered, confidential care for your hurts and needs
Find hope, healing, and a new sense of self-worth through the support of a Stephen Minister
Know you are remembered and supported by the congregation in times of personal difficulty
Receive ongoing care for continuing needs long after the onset of a crisis, when many others have forgotten about you
Grow in a deeper relationship with the Lord as you experience God's unconditional love for you through your Stephen Minister


Contact Darel Robertson - 770.887.2428
This e-mail address is being protected from spambots. You need JavaScript enabled to view it